Our newsletter is now live!  Don't miss out on the weekly scoop on the newest places and great exclusive deals - straight to your inbox!
Welcome To Keep It Local Seattle!!
We want to wish you a warm welcome to the keepitlocalseattle.org community! We'd give you all a hug (or at least a high-five), but that's not really in the cards right now...  In addition, we hope you're all staying safe, healthy, and as sane as possible as Seattle continues re-opening.

This is the inaugural, first-ever, ground-breaking, never-seen-before edition of our weekly newsletter!  We'll be adding new deals and specials, and highlighting new shops and restaurants each week so be sure to stay tuned.  And if you have any suggestions, feedback, or anything else you'd like us to know about, hit reply or email us at keepitlocalseattle@gmail.com! 

Thank you for the love and support for all our local businesses and for Keep It Local Seattle!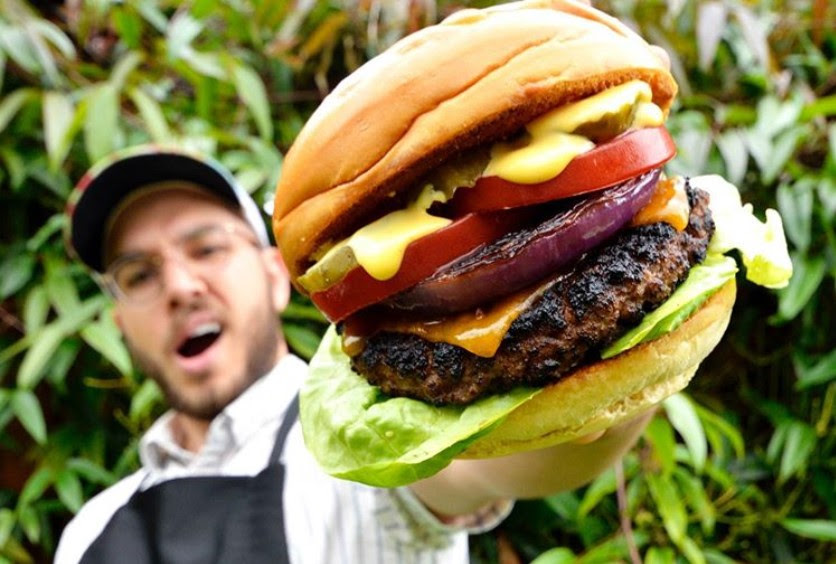 Want an alternative to 100% beef that reduces your environmental impact and is WAAAY healthier than those sodium-loaded macro plant-based meats?  Locally made Omnivore Meats is your jam!  Chefs Walker and Gabriella created it by mixing locally raised ground beef with locally grown veggies - compared to 1 lb of traditional ground beef, 1 lb of Omnivore Beef saves 139 gallons of water, 16 ft of land and 2 lbs of GHG emissions!  Plus it has none of the allergens in the leading veggie versions and less fat, less sodium, and more protein!  And now, you can use code KEEPITLOCALSEATTLE to save 25% off your order!!
Featured Local Businesses:
ROCCO'S
Neighborhood: Belltown
Need a killer pizza or a craft cocktail? We need both!!  Rocco's has you covered with a variety of different pies to choose from and premixed cocktails or kits to go! They're currently open for pick-up and delivery.  PS. Don't knock over the stack of shakers...

BIG UPDATE: Rocco's will be moving in less than three weeks up the street to 2312 2nd Ave. where they'll be next door neighbors with Shorty's. Bigger space and a second bar upstairs!! New location WILL be open for dine in.
Little Prague Bakery
Neighborhood: West Seattle
What you're viewing is Little Prague's Nutella Choco Walnut Roll.  If you're like us, you've probably stared at it a while because it looks so darn good.  They also have a bunch of Czech classics like Hungarian Goulash, Pork Schnitzel, Cheblicky, and Palacinky.  It's time to stop staring at food pics on your phone and get over there to discover these for yourself!
Classic Eats
Neighborhood: Burien
Classic memorabilia and local car paintings make it a cool setting, but that's just a backdrop for "eats" like their meatloaf sliders with carmelized onions and arugula.  If you want a modern twist on classics like chicken pot pie (baked to order, BTW) or a prime rib beef dip, this is your spot.

Classic Eats is located in Burien and open for takeout and delivery. Plus, they have happy hour EVERYDAY from 3-5 p.m.  Yessss!